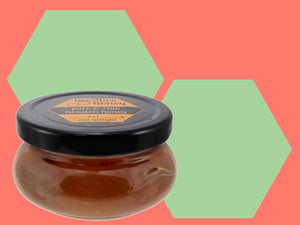 This honey hails from a backyard full of plants, trees, and two hives located in Sharpstown, just west of Bellaire and north of Brays Bayou.
Fun fact: Sharpstown was home to Houston's first enclosed air-conditioned mall.
Honey Info.
Infused honey is the result of combining honey and high quality dried herbs or other dried ingredients, plus time, love, and patience. Once the desired flavor profile is reached, we carefully strain the added ingredients.
Creamed honey is a "controlled crystallization" that allows for small crystals to make the honey spreadable instead of the larger crystals of solid, unprocessed honey.