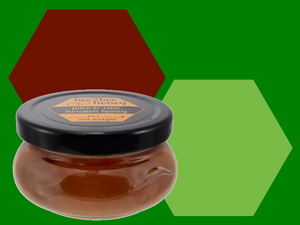 This is spring pollen honey from a backyard in Idylwood near the Lawndale/Wayside area of Southeast Houston. Listed on the National Register of Historic Places, Idylwood is a small enclave of about 350 1930's-era homes, nestled in Houston's vibrant and developing East End. We have two Collective members in Idylwood, both incredible gardeners and beekeepers!
Honey Info.
Infused honey is the result of combining honey and high quality dried herbs or other dried ingredients, plus time, love, and patience. Once the desired flavor profile is reached, we carefully strain the added ingredients.
Creamed honey is a "controlled crystallization" that allows for small crystals to make the honey spreadable instead of the larger crystals of solid, unprocessed honey.