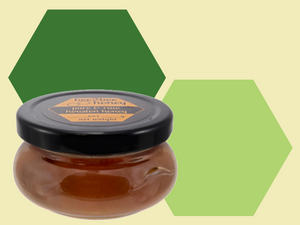 This Northside Houston honey comes to us from a four hive apiary at Sweetwater Farms, helping pollinate their organic vegetables. Sweetwater Farms is just east of Acres Homes and south of Aldine. 
This apiary is a collaboration with the Texas Women's Empowerment Fund. 
Honey Info.
Infused honey is the result of combining honey and high quality dried herbs or other dried ingredients, plus time, love, and patience. Once the desired flavor profile is reached, we carefully strain the added ingredients.
Creamed honey is a "controlled crystallization" that allows for small crystals to make the honey spreadable instead of the larger crystals of solid, unprocessed honey.